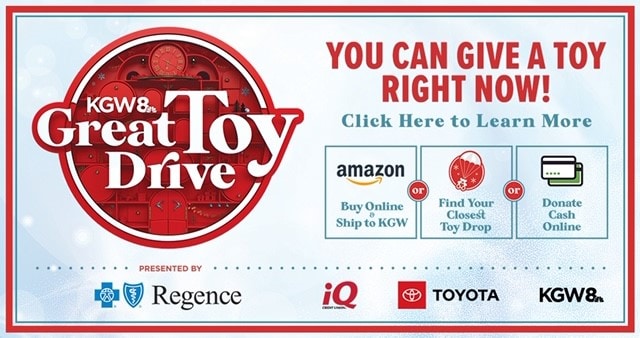 We're Driven to Partner With Our Community
We're proud to support the KGW Great Toy Drive this holiday season! Click the image above or head on over to their website to donate today. If you want to learn more about donations from Beaverton Toyota, read on!
Need a Sponsor? Let Us Help You!
If you are part of an organization that is seeking to positively impact our local community, we would love to hear more! Simply fill out the form below and we will be in touch with you about possible partnership options.

Please note that we need to have requests submitted at least 90 days prior to the start date of your event. Feel free to give us a call at (503) 336-9872 if you have questions about the form or want to follow up after submitting.