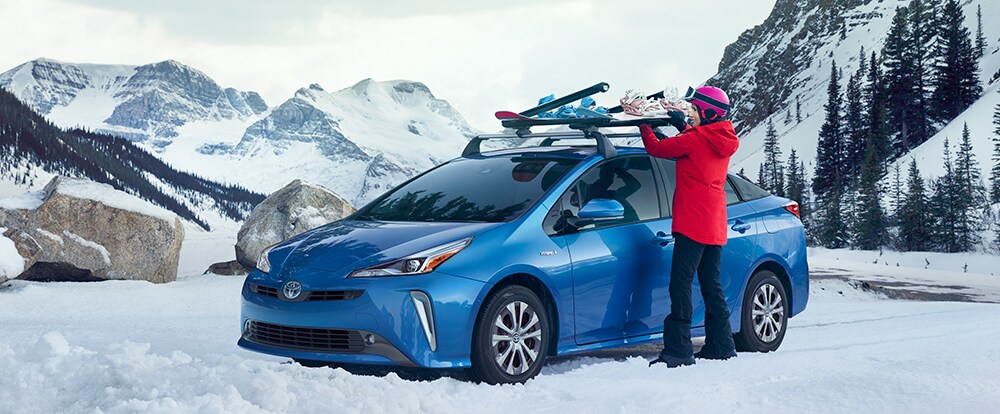 Q.  How to winterize cars - is it necessary?  
A.  Winterizing varies from vehicle to vehicle but is necessary. All fluids need to be checked to make sure they are winter ready. Tire pressures, battery and terminals should also be checked. 
Q.  What is the best TOYOTA car or SUV for snow? What truck is best for snow? 
A. The Toyota Prius AWD, Tundra, and Tacoma all come equipped to handle winter weather. See the specifics when you view each vehicle in our inventory.
Q. Can I switch into Four Wheel Drive (4WD) at any speed? 
A.   This is not recommended at highway speeds. Newer 4WD systems have an electronic push button "on the fly" feature you can use to shift into 4WD while moving. Refer to instructions in owners manual or above driver visor for proper 4WD instructions for your vehicle.  
Q.  Is All Wheel Drive (AWD) the same as 4WD? What is the difference?
A.  AWD runs full time. So, it delivers engine torque to all 4 wheels all of the time. 4WD is on the fly, meaning you can move from 2WD to 4WD with the push of a button or flick of a switch.
Q.  Is it okay to drive in 4WD on bare dry roads?  
A.  It is not recommended to drive a 4WD on bare dry roads. 
Q.  Do I need tire chains? Even if I have a 4WD or AWD vehicle?
A.  This depends on stated road conditions in certain areas. Signage will let owners know if chains are required.  For rear 4WD vehicles chains will go on the back 2 tires. For AWD vehicles, all 4 wheels are chained.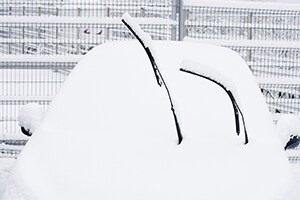 Q.  Are tire chains available at Beaverton Toyota? 
A.
Yes

Q.  How to clean wiper blades to keep snow and ice from clouding/ streaming windows when driving in snow and ice?

A.
Wipers should be periodically checked for tears and cracks. Snow and Ice should be brushed off gently with a snow brush. To keep windshield from steaming and
clouding
you should turn on the A/C and front defrost setting while driving.
Q.  GAS: Should I use PLUS? REGULAR? SUPREME?  Is there really a difference?
A.  Premium gas has a higher octane level than regular gasoline. Higher octane fuels are designed to resist engine knock. Check fuel cap for what your vehicle requires. Some Toyotas do require Supreme fuel for best maintenance.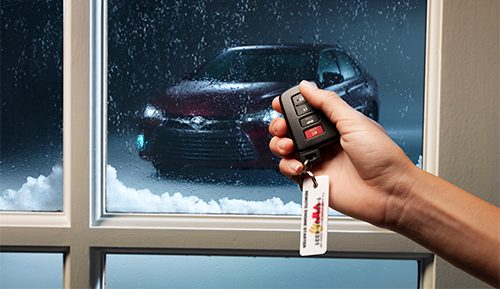 Q.  Is it possible to lock keys in any TOYOTA with a smart key or remote?   
A.  It is possible to lock a smart key or remote in the vehicle if the valet key is used to lock the doors.  
Q.  How often do I change tires?  
A.  The NHTSA (National Highway Transportation Safety Administration) recommends that tires be replaced every six years regardless of the number of miles driven.    There is no way to tell exactly how long tires will last how.  Tire inspections area universal measurement measured in 32nds of an inch.  Most all automotive repair facilities and tire stores check the condition of the tires by measuring the depth of the tread on the tires.  most tires start out at 10/32 and should be changed with 3/ 32nds remaining.  the lifespan and mileage of a tire depends on a combination of factors; its design, driving habits, climate, conditions and care that's put into the tires.  
Hours
Monday

8:30AM - 8:00PM

Tuesday

8:30AM - 8:00PM

Wednesday

8:30AM - 8:00PM

Thursday

8:30AM - 8:00PM

Friday

8:30AM - 8:00PM

Saturday

8:30AM - 8:00PM

Sunday

10:00AM - 7:00PM